April 26-29, 2017
Paducah transforms to Quilt City USA® each spring when 30,000 international and domestic quilters attend AQS QuiltWeek™ – Paducah. Visitors from every continent and every corner of the United States come together to celebrate the most exquisite quilts being created today.
SHOW PRICING
Admission can be purchased at the door: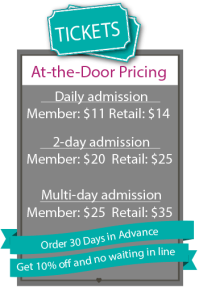 Do you need directions to the Paducah Convention Center?