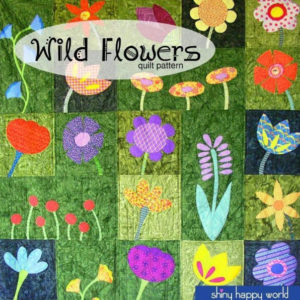 Applique gives us much freedom of pattern.  There is so much we can do with applique that we cannot do with traditional quilt piecing.  Whether you like to do needle-turn applique, machine applique or raw-edge applique, your only limit in pattern-making is your own imagination.
Here are some great applique quilt patterns, some traditional, some non-traditional and some whimsical.
Sweet Somethings Flower Applique Quilt
Poinsettia Applique Wall Hanging
Halloween Cat Applique Quilt Pattern
My Enchanted Garden: Appliqué Quilts in Cotton and Wool
The Best-Ever Applique Sampler from Piece O'Cake Designs
Baltimore Blocks for Beginners: A Step-by-Step Guide
Floral Applique Lap-Size Quilt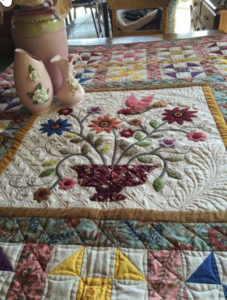 Happy Quilting,

P.S. If you purchase a pattern using the links above, I do receive a small commission. Thank you for contributing to my fabric stash fund!