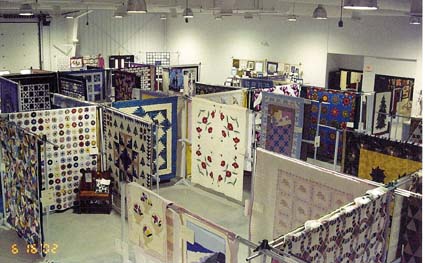 At Quilt Show News, one of the services we provide is a quilt show directory where quilters can find quilt shows in every state. This is one way we provide a service to the quilt community. We want to help you promote your next quilt show.
Is your guild planning your next show? Do you have a marketing plan for your show? Make Quilt Show News part of your marketing plan.
We will list your show For Free! Our site is visited every day by quilters from all over the world. We see quilters searching for shows in every state. With a listing on our web page, your show will be found much more easily by Google. We give you a link to your site so that anyone who finds your show here, will be able to come to your website or contact you directly.
Simply go to our Contact Page and tell us the details of your show:
Date
Name of Show
Place
Website
Contact information
 Happy Quilting!!