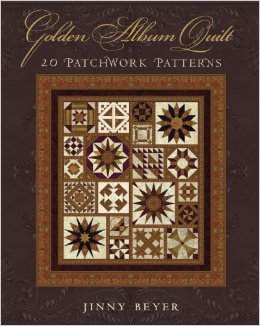 Quilt Show News is happy to announce its first Give-Away!!  You can be entered to win the book "Golden Album Quilt: 20 Patchwork Patterns" by Jinny Beyer simply by leaving a comment on our blog. More details are below.
Quilt Show News is participating in the Quilters Blog Hop Party!
 Quilters who comment before midnight on November 26 will be entered to win. We do not ship prizes internationally, so this contest is open to United States quilters only. 
To receive information on our future contests, sign up for our newsletter. We don't share your emails with anyone and we promise not to flood your inbox.