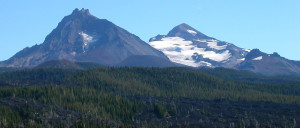 Originally published in ktvz.com.
SISTERS, Ore. –
The Board of Directors of the Sisters Outdoor Quilt Show has named Jeanette Pilak as the incoming Executive Director for the internationally recognized event that brings thousands to Sisters, Oregon each year.
Pilak will replace current Executive Director Ann Richardson, who announced her intention last fall to step down from the position following the 2013 Show. Pilak will join the staff as in-coming Director on May 28, participate in this year's Show, and assume her new role on about August 1.
Pilak is a recognized cultural non-profit organization professional who has worked extensively in Oregon as well as other states. Her experience with arts and cultural organizations of all sizes, proven leadership in working with businesses, staff, and volunteers, as well as her connections with state and national non-profit resources, were all influential issues in her hiring, according to Jean Wells Keenan, Board chair. In addition, her background includes successful fundraising and development campaigns as well as management of events of all sizes.
"We received many applications from within Oregon and across the nation," Wells Keenan stated, "but when we interviewed Jeanette, we knew she would be a perfect fit." Board members, staff, and key stakeholders agreed, and unanimously recommended Pilak for the job after meeting her in person at a recent reception held in Sisters.
Wells Keenan also commented that one of the key factors in the final decision was Pilak's commitment to community and enthusiasm for helping build on the existing success of the Show. "Her values, understanding of the strong local and regional connections we have, and the value of business and volunteer support, as well as a vision for our future – those are important principles for our new leader," she said.
Richardson, who will complete her eleventh year with Sisters Outdoor Quilt Show this July, is also thrilled with Pilak's selection. "Jeanette is everything I'd hoped we would find in a new Executive Director", said Richardson. "She has the skill, background and experience to take the organization to the next level and I know she will be a huge asset to the Show and our community. Although I will really miss my role, I have no doubt that I'm leaving the organization to someone who will provide excellent leadership."
As for Pilak, she is more than thrilled with the Board's decision. She says "after 20 years work in cultural and creative tourism non-profits, I was looking for an organization that was a notch above the rest. SOQS exceeds all categories by being well organized and managed with world-class artistry and a noted destination for national and international tourists. The real hook for me is the commitment by staff and board to consistently give back to the community. That made my decision easy. Of course, the cherry on top is to be able to make my home in beautiful Sisters Country."
Wells Keenan encourages the Sisters community as well as Quilt Show attendees to bid a fond farewell to Richardson, and greet Pilak during this year's event. "Jeanette plans to involve herself in all aspects of the Show in July, so join us in welcoming her to our beautiful town!"