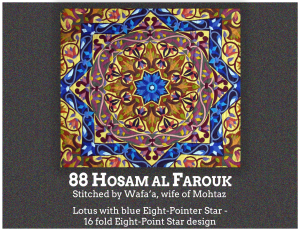 The American Quilt Society has just announced:
International Fiber Art Showcase Convenes at AQS Grand Rapids In addition to the world-class AQS Quilt Contest, filled with contestants vying for over $48,000 in cash prizes, the American Quilter's Society will present four special international exhibitions for AQS QuiltWeek in Grand Rapids, Michigan.
Exhibits come from the Philippines, Germany, Australia, and Egypt, three even making their U.S. Debut! The show will be held August 14–17, 2013. Mark your calendars to register here!
To find out all of the details about the International Fiber Art Showcase, go to the AQS website and check it out?