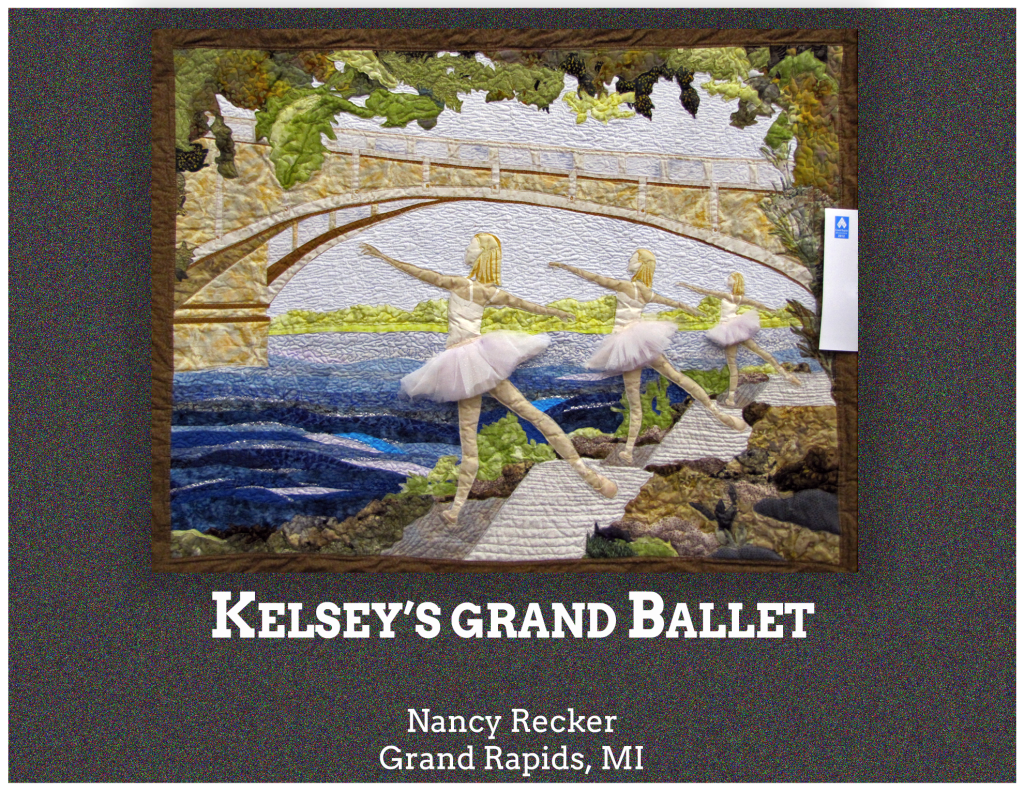 This beautiful quilt was one that hung in the AQS Grand Rapids 2012 Quilt Show.  Unfortunately, due to an error on my part, it did not make it into the Quilt Video.  I thought it was a shame to not have it included in the video, so I wanted to feature it here for you to see.
When I first received this photo, I had given credit to the wrong quilter.  Thankfully, Nancy emailed me and showed me the error.  Of course, I was mortified that I had mixed them up.  We all spend so much time on our quits, it's just not acceptable to not receive credit.
And you may not be able to see the detail in this gorgeous quilting that is on this quilt.  Photos can never do the real piece justice. Nancy has recreated a bridge that some of you may recognize if you visited the AQS Grand Rapids show. I can swear I stood right where these dancers are dancing.  I am amazed at Nancy's precision in creating the area so well that we can actually recognize where it is.
Thank you, Nancy, for allowing me to share this beauty with everyone!