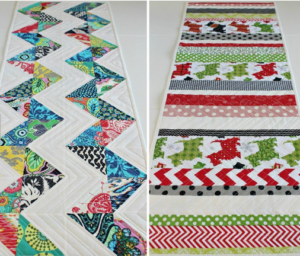 I just finished working on a table runner this week. It was a pattern I wanted to try out and, after completing the table runner, I decided I liked it enough that I will be making a full quilt from the same block pattern soon.  You just cant beat using a table runner as a test piece. Not only does it help you test the colors and pattern, but when you're done, you have a new runner for yourself or to give as a gift.
If you're looking for a good table runner pattern for yourself, or to give to a friend, here are some great patterns from which to choose:
Modern Half-Square Triangle Table Runner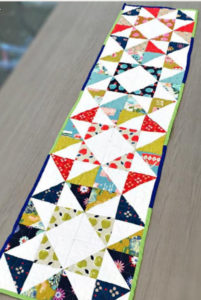 Midnight Forest Table Runner
Simple Nine-Patch Table Runner
Spring Brunch Quilted Table Runner
Happy Quilting,

P.S. If you purchase a pattern from the links above, I may receive a small commission. Thank you for contributing to my fabric stash fund.