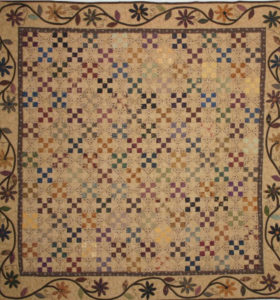 There is no better place to start learning to quilt than a nine-patch block. This is one of the most traditional block construction patterns and they are easy to put together.
A nine-patch block is a block that is made up of nine squares; three rows of three squares.  These blocks have been found as early as the 1800s in American quilts.  But just because it's been around for a long time doesn't mean the nine-batch block is old or out of date.  Today nine-patch quilts can be found even in new patterns from new designers, as are many of the blocks listed below.
Take a look at the large variety in these links below, and you will surely find one you want to make this weekend!
Charmingly Crazy Nine-Patch Quilt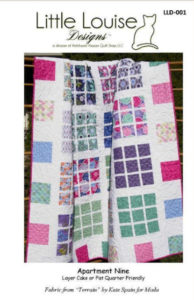 Is That a Nine Patch? Quilt Pattern
Nine-Patch Extravaganza

P.S. If you purchase a pattern from these links, I might receive a small commission. Thank you for contributing to my fabric stash fund!