Rail Fence quilt patterns are great to use with Jelly Rolls. If you need a quick and easy quilt, you can't go wrong with this easy traditional pattern.  And this easy pattern is also reat for scrap quilts.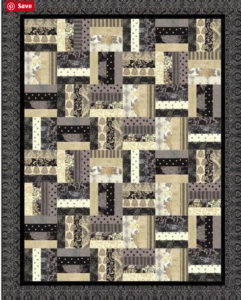 If you are a beginner, this pattern is for you. You will be able to create a pretty quilt with very simple construction.  If you are not a beginner, this is a great one for quick baby quilts or charity quilts.
Here are a few rail fence patterns I found just for you.
Blush and Bloom Rail Fence Centerpiece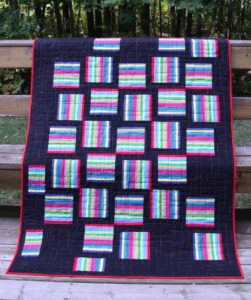 Baby Rails Quilt
Rock and Roll Jelly Roll Quilt
Happy Quilting,

P.S. If you purchase a pattern from one of the link above, I may receive a small commission. Thank you for contributing to my fabric stash fund.