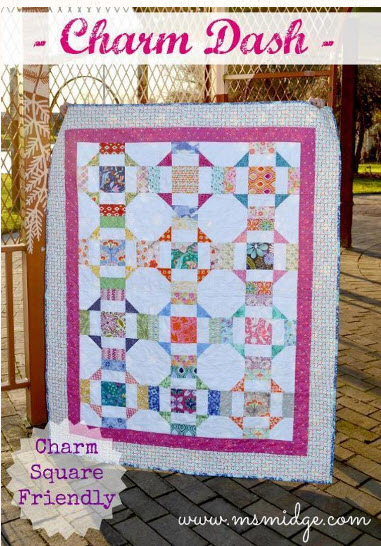 I remember in the mid '90s when quilters started trading charm squares that were 5-inch pieces of fabric. We would collect them, and when we had enough, we would make a quilt that was made up of the charms, with no one fabric ever being used more than once.  It as fun to swap and trade until you had enough for a quilt.
Today, Moda uses this concept and has adapted it to their Charm Packs. They take one line of fabric, which often has several fabrics in it, and cut 5-inch squares of each fabric in the line. The pack will often have 2 of each fabric.  We now can easily buy the 5-inch squares ready to put into a quilt. I love Charm Packs because the fabrics all go together so well since they are all one line of fabric.  It takes a lot off the work out of choosing colors for your next quilt.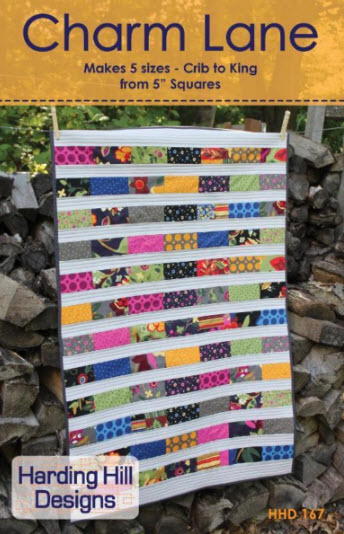 Here are some patterns that are perfect for you to use up those charm packs!
Stitch and Slice Charm Pack Baby Quilt
Simpy Helixed Charm Pack Table Runner
Happy Quilting,

P.S.  If you purchase a pattern from the links above, I may receive a small commission. Thank you for contributing to my fabric stash fund!