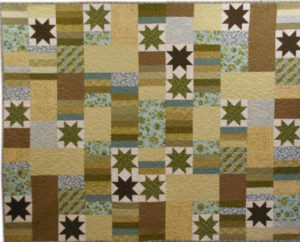 Historically, star quilts have been embraced by many eras of quilters and ethnic groups; Star quilts are loved by Native American quilters, African quilters, quilters from Texas, colonial quilters, and more.  Author Judy Anne Johnson Breneman has written an article on the subject of star quilts that you can read here.
I have always loved star quilts and still do!  I've made a couple star scrap blocks lately which got me thinking about stars again. Here are some star quilt patterns, some new, some old, some free!
Scrappy Ohio Star Placemats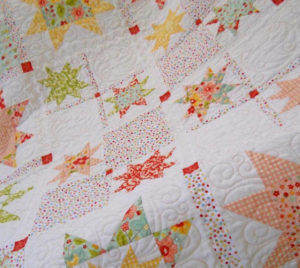 Happy Quilting,

P.S. If you purchase a pattern from the links above, I may receive a small commission.  Thank you for contributing to my fabric stash fund.