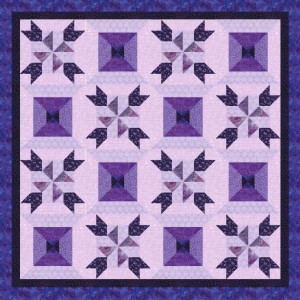 This year I have gotten crazy for half square triangles.  It's such an easy unit, yet you can make such complex designs with them.  The pinwheel pattern is a perfect example.  I think every quilter has either made a pinwheel quilt or wants to make one.
This is one of those blocks that, depending on the fabrics you choose, can give you dozens of different looks for your quilt.  It can easily be made by a beginner and yet can be incorporated into a sophisticated pattern by more experienced quilters.  Here are just a few patterns that show you how really different this quilt can look depending on the setting and fabrics.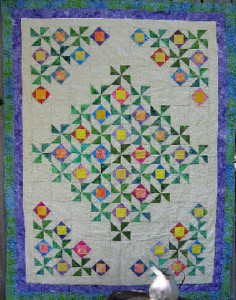 PinWheels Quilt
Tutti Frutti Double Pinwheel Quilt
Happy Quilting!

P.S.  If you order a pattern from the above links, I do receive a small commission.  Thank you for contributing to my fabric stash fund.