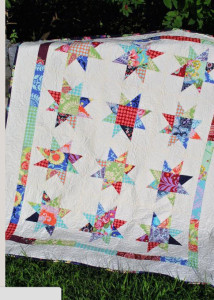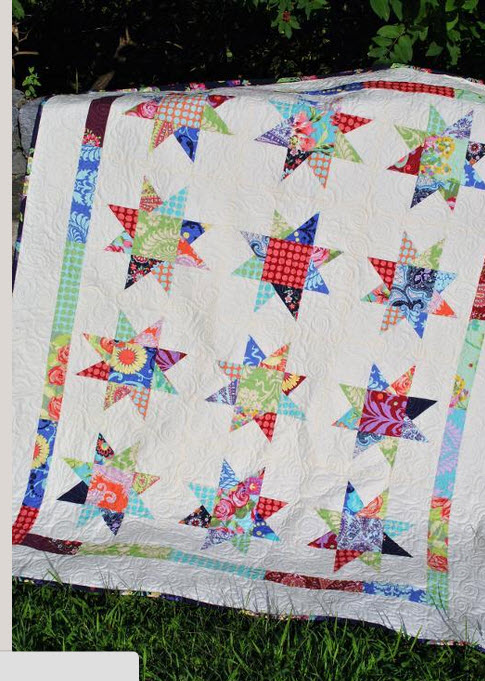 Layer Cakes are collections of 10″ x 10″ squares of fabric made by Moda Fabrics. They are similar to a charm pack but a larger size. Layer Cakes are available by collection and typically include 42 pieces of fabric, though the number may vary.
And why do we love them?  Because each one is made from a specific fabric collection. Most often the fabrics all coordinate with each other.
Why is this good for beginners?  Because picking up a layer cake to start from greatly reduces the time it takes to pick fabrics.
Why do experienced quilters love them? Well, let me know tell you why I LOVE layer cakes.  As a quilter with over 35 years of experience, when I pick fabrics for a quilt, I get a pretty quilt, no doubt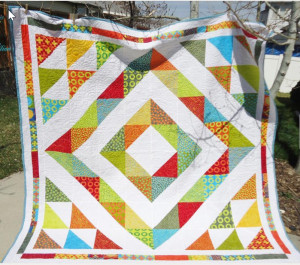 about it.  But picking up a layer cake to start from makes me move outside my own comfort level. The last layer cake I used had some lovely creams, greens, melon colors. But some of the greens were more lime color. This is a color I tend to shy away from. But because it was in the layer cake, I used it and it made my quilt really stand out from the others I've recently made.  Now when selecting fabric for my next quilt, I will be more likely to expand my focus and include some of those colors that are outside my comfort zone.  Anything that makes me stretch as a quilter is a good thing!
Here are some fabulous layer cake quilt patterns to inspire you, whether you are a beginner or have been quilting for years!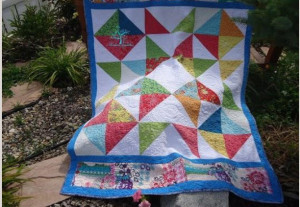 Diamond Jubilee Layer Cake Quilt
Summer Popsicle Layer Cake Quilt
Ohio Starburst Layer Cake Quilt
Lemonade Lollipop Layer Cake Quilt
The Right Path Layer Cake Quilt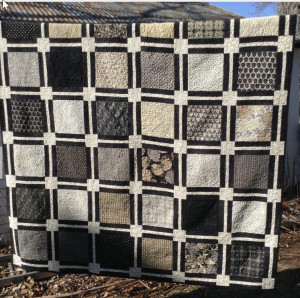 Around the Block Layer Cake Quilt
Color in Motion Layer Cake Quilt
Happy Quilting,

P.S. If you purchase a pattern from the links above, I may receive a small commission. Thank you for contributing to my fabric stash fund!