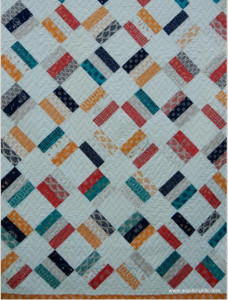 I've come to really appreciate the simplicity of purchasing a jelly roll to make a quilt.  Since all of the fabrics are from on line, they all coordinate well together.  If I'm looking for a fast quilt for a gift or special occasion, a jelly roll and a simple quilt pattern made especially for jelly rolls is the way to go. This is also great for beginners who are new to quilting to get started.  You end up with a very pretty quilt in no time!
Here are some jelly roll patterns that are fast and easy. The first two are YouTube videos that I've created about two Jelly Roll Quilts I've made.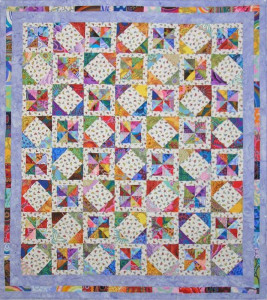 Strawberry Jellies Quilt
Central Park Lap Jelly Roll Quilt
Happy Quilting,

P.S. If you choose a pattern from the links, I may receive a small commission. Thank you for contributing to my fabric stash fund.