I have been busy with lots of quilting lately and I want to stop and take a minute to show you some of the works in progress I am working on.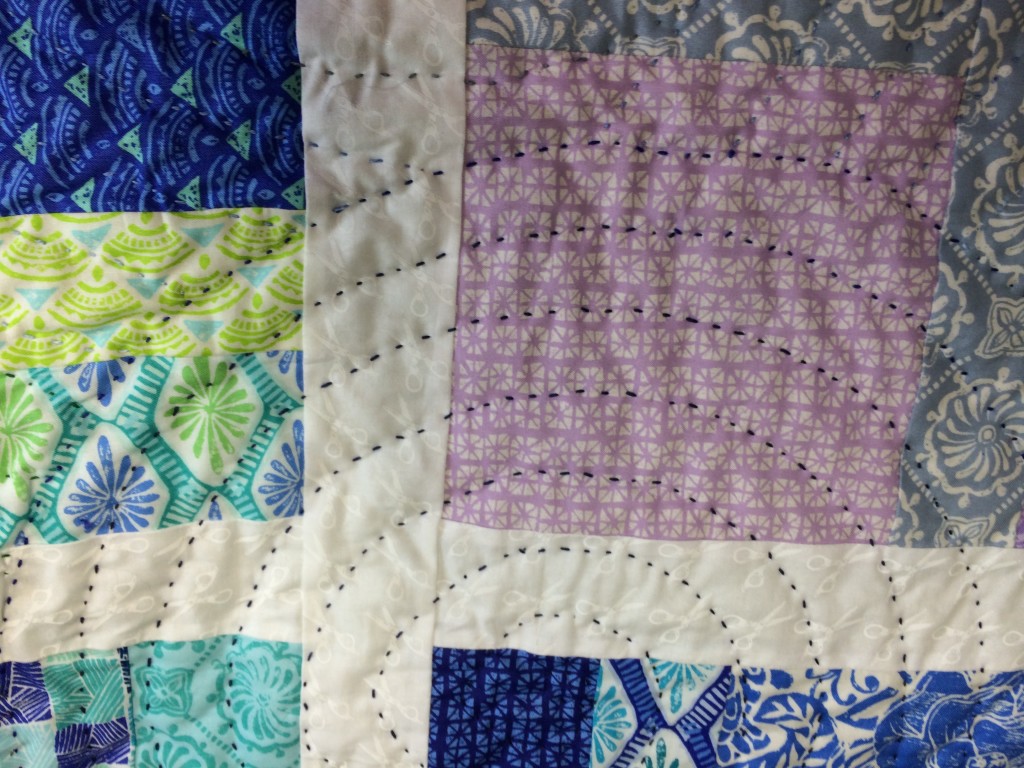 I just finished the big stitch quilting on the Topiary Tiles Quilt that I made using Kate Spain Horizon jelly rolls that I got from Green Fairy Quilts.  The link will take you to the video I created on how to piece the quilt top.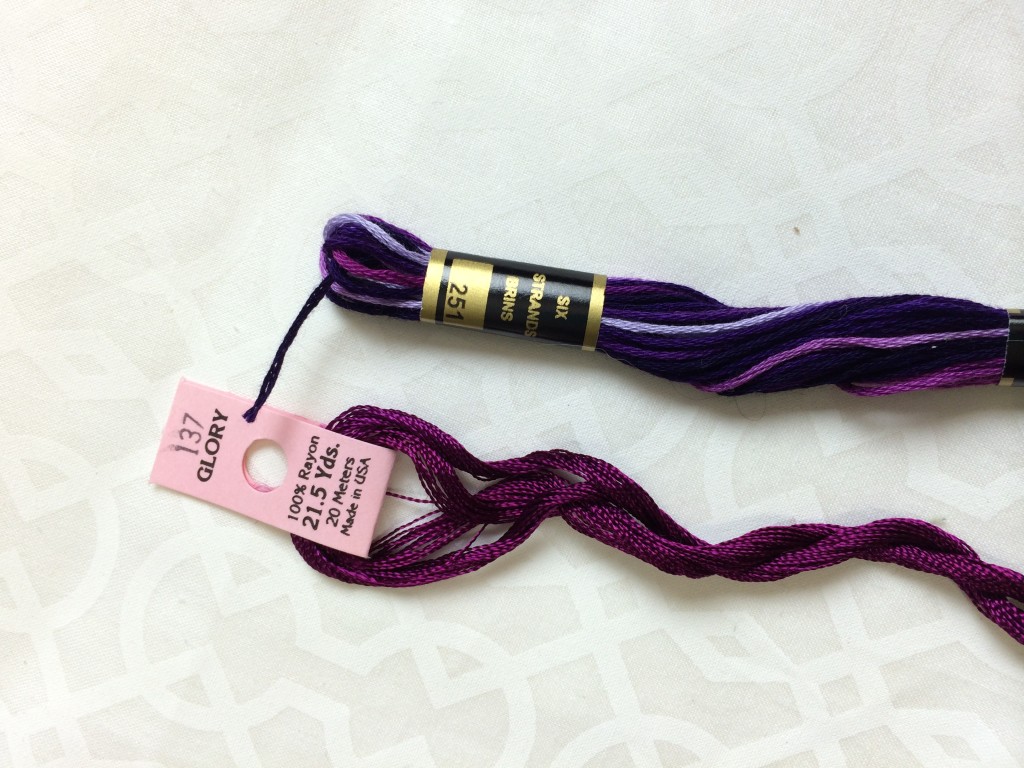 I love embroidery and working with embroidery floss and pearl cotton. I decided it was time for me to try my hand at Big Stitch quilting. And I have to say, I loved it!   I did use six strand embroidery floss which I divided and used only three strands at a time as I stitched.  I also mixed in pearl cotton.  I found that some sizes of pearl cotton were big and difficult to pull through fabric as I quilted.  So I picked up some finer sized pearl cotton it worked out really well.  I am planning on making a video in the future on this quilting method.  I will definitely be going more of it! Have you tried big stitch?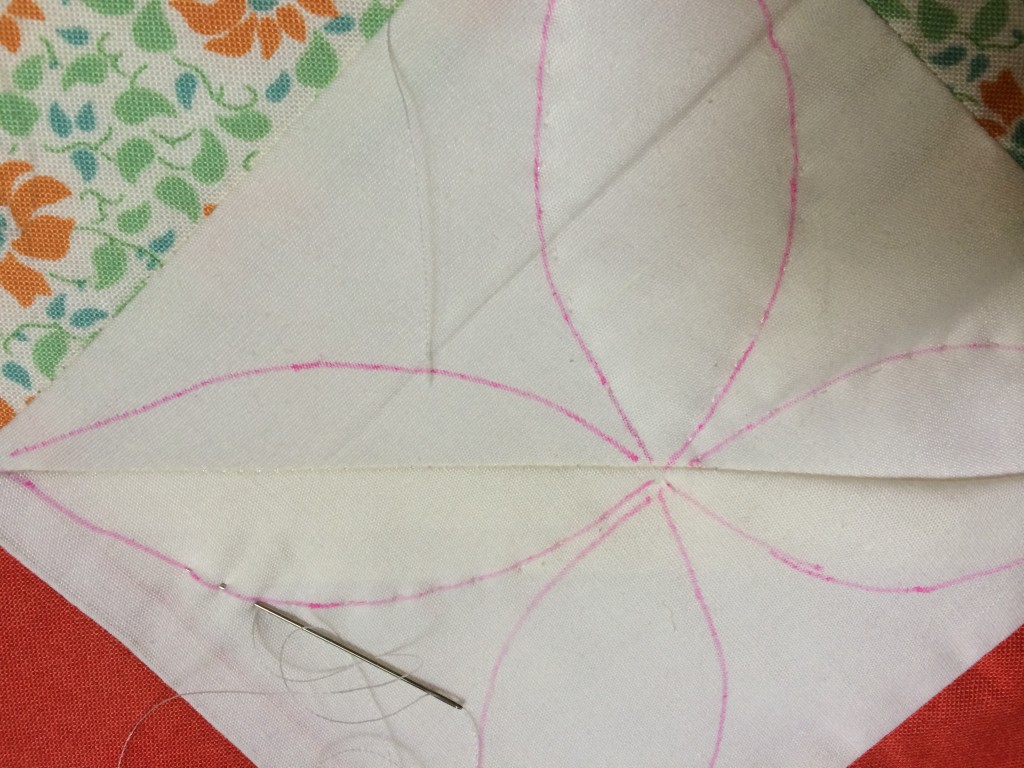 Since the Topiary Tiles Quilt was finished, I got another quilt ready for hand quilting. I have to always have one in the hoop ready to pick up at any time. If the hoop is empty I feel restless, especially when I want to sit down and watch something on Netflix.  I can no longer just sit and watch television. I need to have handwork to work on.  So I put the Large Granny Squares quilt top into a quilt sandwich and into my hoop. The link will take you to the video where I show you how I pieced the quilt. This quilt was made with a charm pack and layer cake from Green Fairy Quilts.
I've been thinking about what to quilt on this one. It is a lightweight quilt so it will take small stitches very well.  I decided to create a leaf template, then draw it on, four at a time, into a flower pattern. I use Frixion pens to draw the pattern. And I'm using a new spool of thread by Superior Threads. I am hoping to make a video review of both of these products after I am done with the quilt. So far, they are working very nicely.
So that's what I'm working on this week. How about you? What are you working on?  Leave me a comment below and tell me.
Happy Quilting,

P.S.  I've started a new group on Facebook called Quilting Group.  Come on over and join us. We are going to be sharing quilt photos, tips, tutorials, and just a lot of good conversation among fellow quilters.  I'd love to see you there!