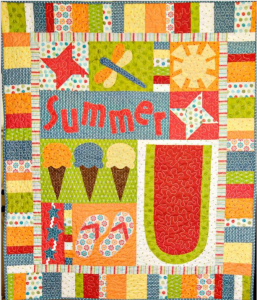 I look forward to summer for months and months.  Here in Michigan, one thing that keeps us going through the long hard winter, is the anticipation of summer with its cool breezes and warm sunshine. On those warm summer nights, it feels so good to have the windows open and sleep with a lightweight summer quilt.
When I was younger, I spent many weekends at my parents' summer cottage on Mullett Lake. The cottage had 6 or 7 beds, enough for all of us, and each bed had a quilt my mother had made.  These are the quilts I was thinking of when I started looking for Summer Quilts. I want to share with you what I've found. If you're looking for a good summer quilt, take a look at these patterns: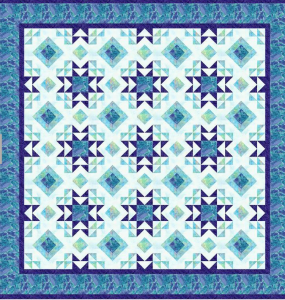 Summer Sampler Quilt
Ladybug Summer Runner and Placemat
Happy Summer Quilting!

P.S. If you purchase a pattern from the links above, I may receive a small commission. Thank you for contributing to my fabric stash fund.