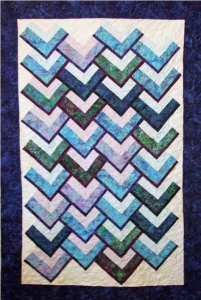 A chevron quilt is one of those quilts that can look traditional or modern depending on the types of fabrics you use, and the size of the chevron zig zag. I love that kind of versatility in a quilt pattern. No matter how many of them I see, they all project a style all their own.
Check out these Chevron quilt patterns I found. Some are free!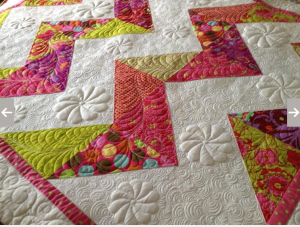 Chevron Accent Quilt
Emily Taylor Designs Cheekly Chevron Quilt Pattern
Happy Quilting,

P.S. If you purchase a pattern from the links above, I may receive a small commission. Thank you for contributing to my fabric stash fund.