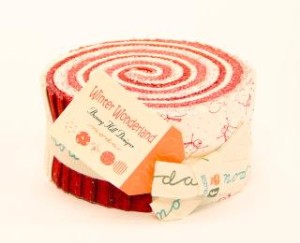 Quilt Show News is happy to announce its May Give-Away!! You can be entered to win the Winter Wonderland Jelly Ross from Green Fairy Quilts.
We know you're starting to plan Christmas presents for next year. Here is a sweet jelly roll to get you started!
Leave a comment below and you will be entered to win!
Quilters who comment before midnight Eastern time on May 24th will be entered to win. We do not ship prizes internationally, so this contest is open to United States quilters only.
Good Luck!
AND Congratulations to Diane Leimbach who won last month's give-away!