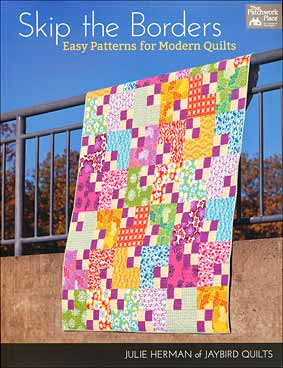 Quilt Show News is happy to announce its December Give-Away!!  You can be entered to win the book "Skip the Borders" by Julie Herman simply by leaving a comment below on this blog post
Quilters who comment before midnight on Decembr 23 will be entered to win. We do not ship prizes internationally, so this contest is open to United States quilters only. 
 Good Luck!
AND Congralations to Kathleen Hackney from Redding, California. Kathleen won last month's give-away!