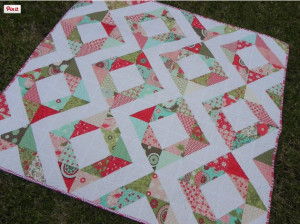 Modern Quilting is a style of quilting that I have watched developing for about 10 years now.  But most quilters are only just now hearing about it.  Here is the official definition according to Google.
Modern quilting is a fresh approach reflecting each quilter's personality and personal style. Modern quilters embrace functionality, simplicity and minimalism, and use asymmetric designs in their approach. They reinterpret traditional blocks and patterns, and are often inspired by modern art and architecture.
My definition is any quilt that is  does not follow traditional setting patterns, such as 12 blocks with sashing and borders.  It's a very broad term and can be applied in many different ways.  I love the modern quilting movement and am excited about the creative freedom it lends to each of us.
If you're looking for some simple modern quilt patterns, we have found some for you to try. And many of them are FREE!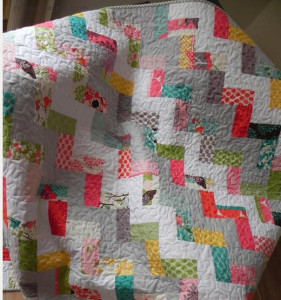 Step in Time
Happy Quilting,

P.S. If you sign up for Craftsy, it is completely FREE!  I do receive a small commission. Thank you for contributing to my fabric stash fund!