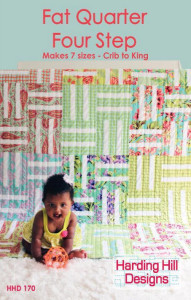 I don't remember the first fat quarter I purchased. When I first started quilting, they didn't sell fat quarters. You simply had to purchase a quarter of a yard. Quilters began asking shops to cut the quarter yard to be 18 inches by 24 inches to get a more usable sized piece to cut for patchwork.  And the fat quarter was born.
Now I have dozens, maybe hundreds of fat quarters in my stash.  And thankfully pattern designers are now making patterns specifically designed to use with a collection of fat quarters. Here are a few of the fat quarter quilt patterns I found!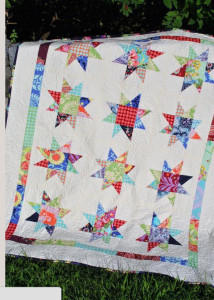 Fat Quarter Pinwheel Quilt
Tuscany Tile Fat Quarter Quilt
Happy Quilting,

P.S. If you purchase a pattern from the links above, I may receive a small commission. Thank you for contributing to my fabric stash fund!